Site dédié à la reproduction d'interviews & de nouvelles issues de fanzines sortis du milieu des 80's à la fin des 90's, avant l'essor d'internet :
SEND BACK MY STAMPS! is a site dedicated to reproducing interviews and ephemera from Fanzines produced in the early days of the death metal underground. This era was notable for its pre-internet production of DIY media, that followed the punk tradition born out of the 80s, and gave life and communication to a disparate, global fan base within the then nascent thrash/death/black/grind underground. I will post as many interesting pieces as I can whenever I can, mostly stemming from the stacks of zines I collected from the mid/late 1980′s until the late 1990′s period, before the internet (mostly) killed the DIY print media underground. A lot of these Zines will fade into history and be forgotten, so here is a place to hopefully immortalize the endless hours of work that went into getting the death/black/metal underground started in the glory days of yesteryear. Horns up! – Jason Netherton, 2010.

PS. The name "Send Back My Stamps!" is a reference to a prevalent technique meant to save money in the late 80s/early 90s, whereby the global mail system was sort of "scammed" by people who would smear glue (or whatever) over their stamps, so that when the ink hit them to "cancel" them at the post office, the ink was thus blocked by the glue. It was then asked that the person receiving the letter cut out and 'send back the stamps,' where upon return the glue was wiped off with a wet cloth, thereby making the stamps continually 'new' and reusable.

About Me.

I am dedicated to the preservation of metal history (particularly death metal), and want to keep this history/information available for future generations/posterity. That said, I want to preserve as much of it as possible through this zine-archive project, as well as through an oral history project that I am also working on through interviews to be (hopefully) published at a future date. Personally, I am currently the bassist/vocalist for the death/grind band Misery Index (2001-present) and prior to that was a founding member of Dying Fetus (1991-2001). Thanks for the support.
Site
_________________
Beyond the mountains, forever wrapped in darkness, the forgotten valleys of Hades
ANCIENT CULT OF DEATH
Général d'armée





Nombre de messages

: 19598


Age

: 37


Localisation

: Grenoble


Date d'inscription :

17/04/2006


Race: Black Metalleux
Arme préférée: Guitare
Alcool préféré: Whisky, Rhum, Cognac


Bonne idée ce truc du fait qu'on peut acceder directement aux pages qui nous interressent le plus.
_________________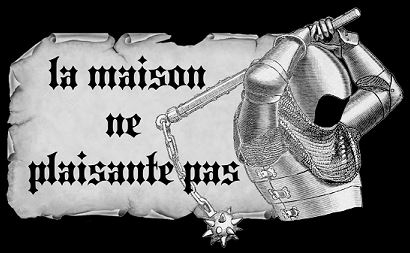 Général de brigade





Nombre de messages

: 4382


Age

: 51


Localisation

: bedroom cavern


Date d'inscription :

18/04/2006


Race: Heavy Metalleux
Arme préférée:
Alcool préféré: un maximum


Oui, c'est vraiment bien foutu pour ça.
_________________
Beyond the mountains, forever wrapped in darkness, the forgotten valleys of Hades
ANCIENT CULT OF DEATH
Général d'armée





Nombre de messages

: 19598


Age

: 37


Localisation

: Grenoble


Date d'inscription :

17/04/2006


Race: Black Metalleux
Arme préférée: Guitare
Alcool préféré: Whisky, Rhum, Cognac



---
Permission de ce forum:
Vous
ne pouvez pas
répondre aux sujets dans ce forum